Information
Box Office Hours:
M-F 10:30am-2:30pm


10 A Street
Derry, NH 03038
(603) 437-5100

American Cancer Society Guitar Raffle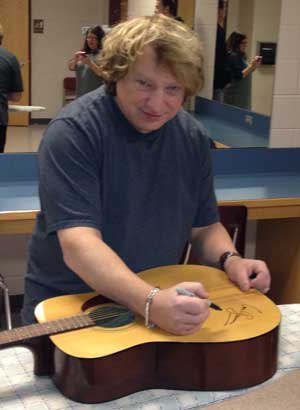 Join Tupelo Music Hall in raising funds and awareness for the American Cancer Society!
Lou Gramm, lead singer and song co-writer of FOREIGNER was responsible for classic hits such as "I Want To Know What Love Is", "Cold As Ice", Feels Like The First Time", and many others.
How cool would it be to have a guitar signed by Lou Gramm?

We are raffling a guitar that he signed at our recent concert with him.
Tickets are only $10 and are limited to 200 so get yours now!

One we reach 200 tickets sold, we will randomly select a winner!
Good Luck!