Featured Events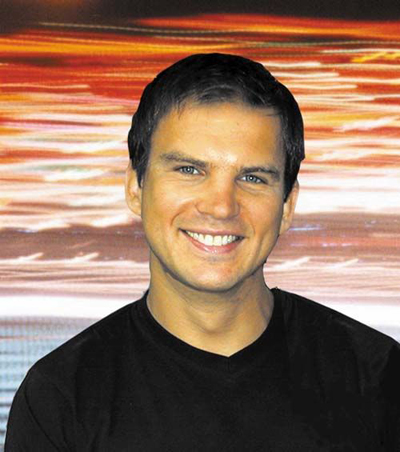 "From Russia with Love" is not just a movie title for Sergei. He has two homelands; one is Russia- the country where he was born and the other is America where he bravely immigrated at age 21.
At the age of six, Sergei began his musical studies on the three-stringed balalaika. His proficiency and determined attitude led his parents to enroll him in the Moscow School of Art. At the age of 7 he start learning the piano and made rapid progress during the remainder of his training at the school. In his teens, Sergei traveled throughout Russia with a pop band selling
out big stadiums.
In 1990, Sergei immigrated from the USSR with no money, no visa and no place to stay.

He moved to America with the dream of living his life as a free man and faced the challenge with his grit, ingenuity and hard work. Sergei came here to make a better life for himself.
He has performed for such luminaries as President George H.W. Bush, Secretary of State Condoleezza Rice, Vice President Joe Biden as well as Billy Joel,Reba McEntire and Paul Newman. He opened a program for first lady Barbara Bush. Sergei received official recognition from Queen Mother of England for his music. He performed a solo concert in the same Classical Concert series as the conductor of Boston Pops Keith Lockhart at Copley Square in the heart of Boston, and much more.
For the past 20 years, Sergei has sold over 250,000 CDs and performed live more than 10,000 times.
Buy Tickets

Every once in a while, you get a combination of musicians who not only have recognized achievements, but combine their unique talents to present an unforgettable show!! We have just that combination coming to Tupelo Music Hall!
MICHAEL ALLMAN
, eldest son of Gregg Allman, American rock/blues, Rock Hall of Famer, who not only sings like his father, but looks like him as well! MICHAEL is an original songwriter but you will also here some of the ALLMAN BROTHERS greatest hits!
CHARLES NEVILLE
, Grammy Award winning legendary Neville Brother, is a vocals, sax, flute man, who has gold/platinum records from six different countries! CHARLES has performed on such popular TV shows as the "The Today Show," "Oprah," Saturday Night Live," "Tonight Show," "Letterman," etc! CHARLES ethereal performances at the New Orleans Jazz & Heritage Festival have made him be invited every year to perform there! CHARLES has also performed with Ray Charles, James Brown, Santana, The Grateful Dead, etc!
JEFF PITCHELL
, singer/songwriter/guitar player and was invited earlier this year to perform w/ the ALLMAN BROTHERS in NYC to a sold-out Beacon Theater. JEFF blends Stevie Ray Vaughan, BB King, Jimi Hendrix experiences with his own soulful, superb vocals. His song "Eye for an Eye" won an International Songwriting Contest and was recently recorded by the legendary John Mayall. Jeff won Best Guitarist in State of CT, and w/Texas Flood Best Band in CT, and this year won Best Blues Show in New England in six state vote! Jeff has performed with BB King, Ted Nugent, Phil Lesh of the Grateful Dead, J Geils, etc.
The ALLMAN, NEVILLE, PITCHELL BAND bring together three phenomenal multi-talented artists, who provide an incredible evening of music!
Buy Tickets


Epic in sound and kaleidoscopic in vision, the eclectic Martha's Vineyard-based six piece Entrain has been thrilling critics and fans alike since its inception.

Formed by drummer Tom Major in 1993, Entrain is also lead singer/guitar wiz Brian Alex. Joining them is bassist M'Talewa, saxophonist/keys/percussionist Rob Loyot, saxophonist/percussionist Hilary Noble and Trombone/keys Lennie Peterson Veterans all, their collective resume includes stints with such diverse players as Bo Diddley, Carly Simon, Chuck Berry, Southside Johnny, James Mongomery, Flor De Cana, and Blood, Sweat, and Tears.

Entrain has recorded eight albums, available on Dolphin Safe Records, all of which have been praised for their ability to shift effortlessly between musical styles - from rock, blues, calypso and ska, to zydeco, jazz and funk - often within the same song.

"The whole Entrain concept is based around the drums and infectious rhythms. Once we've got that.... anything goes, everything goes," explains Major.

"The most important thing that we try to do with our music is bring everybody together in the spirit of peace, love, fun and a ton of drums!"

Entrain's latest record "Reason To Feel Good" has enjoyed heavy rotation in such trendsetter markets as Philadelphia, Pittsburgh, New England, Upstate New York, Aspen, Santa Fe, Houston, Cincinnati, and Nashville, and is climbing important industry trade charts like those in CMJ, Album Network, FMQB, and The Gavin Report.

The first single from "Reason To Feel Good", titled "Lucky Just to Be Alive," having only been given to a few stations late in November 2011, was number 2 in WMVY's top 25 songs for 2011. Combining top notch musicians with great songs, and infused with some passionate and conscious lyrics, this CD is undoubtedly the best work from the production team of Major/Alex.
Entrain's visibility had increased a few years ago, as their song "Dancin' in The Light" had been featured in a national TV and radio commercial for the Sylvania Light Company.
Buy Tickets
UPCOMING
Event
Date & Time
Venue

Sergei Novikov

Christmas Piano Magic with Sergei Novikov

7:00 pm

Tupelo Music Hall




Londonderry

,

NH

Buy Tickets



Stephen Kellogg

Stephen Kellogg's "Every Night's A Little Different" Tour. Ben Fields opens.

8:00 pm

Tupelo Music Hall




Londonderry

,

NH




Adam Ezra Group

New Years Eve with the Adam Ezra Group!

9:00 pm

Tupelo Music Hall




Londonderry

,

NH

Buy Tickets



Tupelo Night of Comedy

Featuring Brad Mastrangelo, Larry Miles, and Jeff Keon

8:00 pm

Tupelo Music Hall




Londonderry

,

NH

Buy Tickets



Granite State Blues Society "Memphis Bound" Fundraiser

Featuring Delanie Pickering, Arthur James, and The Mike Crandall Band

6:00 pm

Tupelo Music Hall




Londonderry

,

NH

Buy Tickets



Cherry Poppin' Daddies

8:00 pm

Tupelo Music Hall




Londonderry

,

NH

Buy Tickets



Chad Perrone

8:00 pm

Tupelo Music Hall




Londonderry

,

NH




Keller Williams

8:00 pm

Tupelo Music Hall




Londonderry

,

NH

Buy Tickets



Live at Frank's Place

Featuring Pat & The Hats

7:30 pm

Tupelo Music Hall




Londonderry

,

NH

Buy Tickets



Tupelo Night of Comedy

Featuring Robbie Printz, Karen Fitzgerald, and Joe Espi

8:00 pm

Tupelo Music Hall




Londonderry

,

NH

Buy Tickets



Jeff Pitchell and Texas Flood

With Michael Allman and Charles Neville!

8:00 pm

Tupelo Music Hall




Londonderry

,

NH

Buy Tickets



Marshall Crenshaw with The Bottle Rockets

8:00 pm

Tupelo Music Hall




Londonderry

,

NH

Buy Tickets



Beatlejuice

8:00 pm

Tupelo Music Hall




Londonderry

,

NH

Buy Tickets



Rusted Root

8:00 pm

Tupelo Music Hall




Londonderry

,

NH




2015 Extreme Guitar Tour

Includes performances by guitar greats Uli Jon Roth, Vinnie Moore, Craig Goldy and introducing new act... Black Knights Rising.

8:00 pm

Tupelo Music Hall




Londonderry

,

NH

Buy Tickets



Roomful of Blues

8:00 pm

Tupelo Music Hall




Londonderry

,

NH

Buy Tickets



Tupelo Night of Comedy

Featuring Artie Januario and JodySloane

8:00 pm

Tupelo Music Hall




Londonderry

,

NH

Buy Tickets



Max Creek

8:00 pm

Tupelo Music Hall




Londonderry

,

NH

Buy Tickets



Living Colour

7:00 pm

Tupelo Music Hall




Londonderry

,

NH

Buy Tickets



Live at Frank's Place

Featuring Cold Engines

7:30 pm

Tupelo Music Hall




Londonderry

,

NH

Buy Tickets



Entrain

8:00 pm

Tupelo Music Hall




Londonderry

,

NH

Buy Tickets



Tab Benoit

7:00 pm

Tupelo Music Hall




Londonderry

,

NH




Chris Smither

"Still On The Levee" Release Show/Tour

8:00 pm

Tupelo Music Hall




Londonderry

,

NH

Buy Tickets



Los Lonely Boys

8:00 pm

Tupelo Music Hall




Londonderry

,

NH

Buy Tickets



Los Lonely Boys

8:00 pm

Tupelo Music Hall




Londonderry

,

NH

Buy Tickets



Royal Southern Brotherhood

8:00 pm

Tupelo Music Hall




Londonderry

,

NH

Buy Tickets



Royal Southern Brotherhood

8:00 pm

Tupelo Music Hall




Londonderry

,

NH

Buy Tickets



The Grand Slambovians

8:00 pm

Tupelo Music Hall




Londonderry

,

NH

Buy Tickets



Jimmie Vaughan & The Tilt-A-Whirl Band

Jimmie Vaughan

8:00 pm

Tupelo Music Hall




Londonderry

,

NH

Buy Tickets



Live at Frank's Place

Featuring EJ Ouelette & Crazy Maggie

7:30 pm

Tupelo Music Hall




Londonderry

,

NH

Buy Tickets



Katrina (ex Katrina and the Waves)

8:00 pm

Tupelo Music Hall




Londonderry

,

NH

Buy Tickets



Karla Bonoff

7:00 pm

Tupelo Music Hall




Londonderry

,

NH

Buy Tickets



Liz Longley

8:00 pm

Tupelo Music Hall




Londonderry

,

NH

Buy Tickets



Jefferson Starship

8:00 pm

Tupelo Music Hall




Londonderry

,

NH

Buy Tickets



Marc Cohn

7:00 pm

Tupelo Music Hall




Londonderry

,

NH

Buy Tickets



The Marshall Tucker Band

8:00 pm

Tupelo Music Hall




Londonderry

,

NH




"THE WEIGHT" PERFORMING SONGS OF THE BAND

Featuring members from The Band, Levon Helm Band, and Bonnie Raitt

8:00 pm

Tupelo Music Hall




Londonderry

,

NH

Buy Tickets



Ellis Paul

7:00 pm

Tupelo Music Hall




Londonderry

,

NH

Buy Tickets



Live at Frank's Place

Featuring Sam Robbins

7:30 pm

Tupelo Music Hall




Londonderry

,

NH

Buy Tickets



Paula Cole

8:00 pm

Tupelo Music Hall




Londonderry

,

NH

Buy Tickets



Willy Porter

8:00 pm

Tupelo Music Hall




Londonderry

,

NH

Buy Tickets



Y&T

8:00 pm

Tupelo Music Hall




Londonderry

,

NH

Buy Tickets



Y&T

8:00 pm

Tupelo Music Hall




Londonderry

,

NH

Buy Tickets



Lori McKenna

7:00 pm

Tupelo Music Hall




Londonderry

,

NH

Buy Tickets



Bruce Cockburn

8:00 pm

Tupelo Music Hall




Londonderry

,

NH




Glen Phillips

8:00 pm

Tupelo Music Hall




Londonderry

,

NH

Buy Tickets



Live at Frank's Place

Featuring Rachel Vogelzang & Mary Gatchell

7:30 pm

Tupelo Music Hall




Londonderry

,

NH

Buy Tickets



Jonathan Edwards

8:00 pm

Tupelo Music Hall




Londonderry

,

NH

Buy Tickets



Live at Frank's Place

Featuring Ross Livermore Band

7:30 pm

Tupelo Music Hall




Londonderry

,

NH

Buy Tickets



Albert Cummings

8:00 pm

Tupelo Music Hall




Londonderry

,

NH

Buy Tickets



Live at Frank's Place

Featuring Beneath The Sheets

7:30 pm

Tupelo Music Hall




Londonderry

,

NH

Buy Tickets



Mary Fahl, formerly of October Project

8:00 pm

Tupelo Music Hall




Londonderry

,

NH

Buy Tickets