Rik Emmett
Loading Results....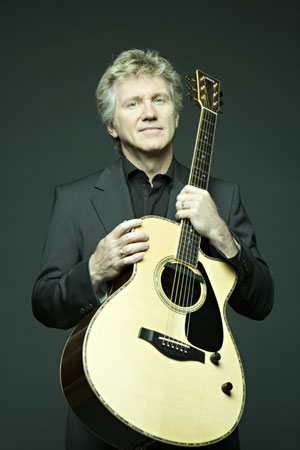 Rik Emmett has his fair share of gold and platinum hanging on the wall after surviving three decades in the music biz. Awards from Best Guitarist at the '81 Junos to Best Smooth Jazz Guitarist in 2005, along with induction into the Canadian Rock Hall of Fame in '93, the Music Industry Hall of Fame in 2007 and the Junos Hall of Fame in 2008 are highlights in an ever-evolving career. The multi-dimensional singer/songwriter at the heart of it has nothing to prove except the dignity and maturity of his continuing commitment to great music.

"Lately, I've been playing everything - from jazz festivals to soft-seater concerts to giant outdoor electric rock band shows to orchestra gigs to folk clubs as an acoustic duo," says Emmett, "and I love the challenging range of it all."

Audiences marvel at the versatility of the tenor as he continues his prolific run of solo indie CDs, from classical to jazz to acoustic pop & folk vocal stylings through to the hard rock & heavy metal that made his reputation in the first place. His wide catalogue of songs garners radio airplay on easy-listening, smooth jazz, and CBC formats, while the heritage classic rock stuff keeps on rolling right along, and his dozen years as a writer for Guitar Player Magazine and his continuing endorsement relationships with several music retail companies have kept his international reputation as a musician alive and well. A former VP of the Songwriter's Association of Canada, and formerly the Artistic Director of the Humber Songwriting Workshop, Rik helped to develop the Music Business course in the Humber Music program, and currently teaches songwriting there, as well as consulting on several student recording projects.