Information
Box Office Hours:
M-F 10:30am-2:30pm


10 A Street
Derry, NH 03038
(603) 437-5100

Steve, Marty & Joey--Rockin' Kids' Music & More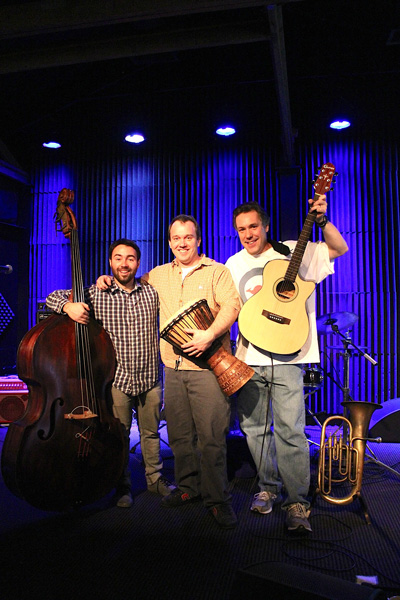 A lively folk-rock combo that delivers sing-along, read-aloud, laugh-a-lot fun for the whole family!
Steve Blunt
is a singer/storyteller whose CD's "Hang On, Henry!" and "Outta School!" have won Parents' Choice "Approved" Awards.
Marty Kelley
is a best-selling author/illustrator with many titles in publication, including The Rules, Fall is Not Easy, and Winter Woes.
Joe Pierog
is a multi-instrumentalist/Berklee grad who's worked with a long list of talented musicians; he sings and plays bass with the bluegrass band, The Four-Legged Faithful. Together, Steve, Marty & Joey present a highly original mix of songs & stories--with plenty of humor and audience participation.
"Steve, Marty & Joey were the highlight of our summer. Their upbeat and funny songs got all the kids dancing, and even the grown-ups couldn't help smiling and singing along." -- Liz Gotauco, Head of Youth Services, Merrimack Public Library, Merrimack, NH